What is MP3?
Music in CD-quality reduced in size to 1/12 of its original size. Normally an average song takes about 50 MB on a CD. The same song in MP3 format will take only about 4MB and thus is small enough to be transmitted through internet or to save on a harddisk.
Downloading MP3 players:
MP3 player is a program for replaying music saved in MP3 format. The user interface is similar to normal CD player programs, and the quality is also the same. Here you can downloay two of the most popular players.
WINAMP MP3-PLAYER (only a player)
MUSICMATCH JUKEBOX (player, recorder, organizer)
Finding MP3 music in Internet:
Here is one of many MP3 search engines. Type in the name of the group and the name of the composition in small letters into the approprite fields. You will get the server name or number and directory where is the composition located. With that you will also get your login and pasword.
Search-Engine-Cybertropix,
more search engines:

Music exchange:
It is illegal to sell copied music, no matter in which format it is - in MP3 or in other formats. But it is not illegal to exchange (free of charge) with others copies of copyrighted music, for private use. There are several programs which will help you find MP3 music in the internet and exchange it with others.
cutemx.com
imesh.co
napster.com
sx.scour.net

Faster downloads:
Free or shareware programs for faster downloading over the internet (such as FTP programs) you can find here:

MP3 is easy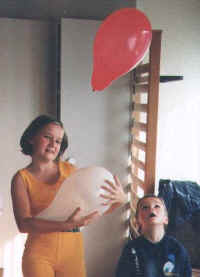 Musik-Charts


EUROPEAN CHARTS:
DRS-Top50-Singles
DRS-Top50-LongPlay,
Free MP3 Music
Here are some legal MP3 sites:
rapstation.com and:

Few interesting music-related links.